Happy Sunday!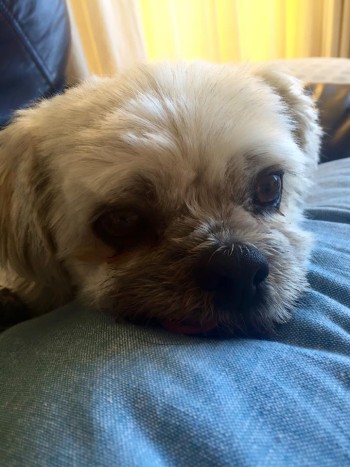 House Sitting Tasmania has been officially live now for almost three weeks and we would like to sincerely thank all of you for supporting our aspirations of providing this platform for Tasmanian home owners and house sitters to connect! Though this has not been without some teething issues, most notably around listings which is currently being smoothed out by our wonderful website support team so we would also like to thank you for your continued patience.
We are currently in South Hobart looking after Fergus, a beautiful Maltese cross - what a fantastic name hey! We love the proximity to wonderful walking tracks and local cafes in the area, we took Fergus for a walk to Ginger Brown yesterday morning, he is such a social butterfly!
You may have noticed that we have been in the media lately, and we have been lucky enough to have our story featured in The Mercury. We were very excited that this directly promoted House Sitting Tasmania and increased awareness of the house sitting movement as we truly believe this lifestyle and benefits are beneficial for all Tasmanians!
We are currently writing material and there will be more to come in the next few months, if you are a member please take a look at some of the wonderful listings available. Tell all your family and friends, this is the place to be for house sitting!
Til next time,
Shaun & Rachel