Tasmanian house sitter purchases first home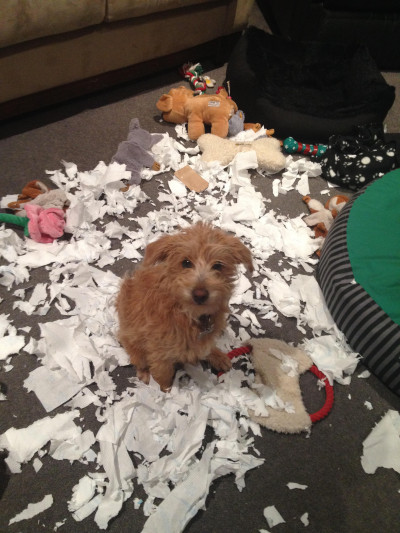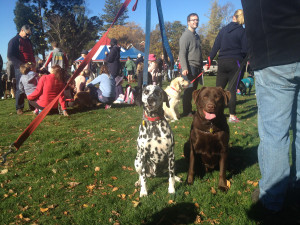 My name is Olivia, I'm 24 have been a police officer for the past 5 years. I have been house sitting solidly for the past 2 and a half years and I have known Rachel and Shaun since 2014. We met when while sharing a house sit. Since then we have kept in contact and remained good friends, helping out with house sits and referring home owners!
When did you start house sitting, and why?
Since leaving school I occasionally looked after houses and pets for friends and family. After returning from a 6 week holiday in Europe at the end of 2013 I decided renting wasn't for me. I didn't want to pay for someone else's mortgage. I house sat for another family friend and they jokingly said I should do it for a living.
It all started from there! The more I looked into it the more I liked the idea of living rent free. I briefly considered share houses, but as a shift working police officer I wanted to come home to my own space at the end of the day. Before I started house sitting I was living with my parents and three younger sisters in a three bedroom house in Blackmans Bay. Safe to say there was not a lot of privacy or room. I was working a 40min drive away from home doing shift work, so living closer to town was also an attractive idea. I was able to come home and not disturb the rest of my family.
What did you find most appealing about house sitting, have there been some great experiences you can share?
I have stayed in some amazing houses! Friends joked about me living out of a suitcase and 'sleeping around', but I found it liberating not to have an enormous amount of possessions. Along the way I discovered exactly what I wanted when I eventually purchased my own home. As well as what kind of pet and suburb would be suitable for me.
I took it as an opportunity to road test what suburbs I would like to eventually live in.
- Looking after a house for 2 months whilst the owner was over seas, an Australia Post slip to pick up a package arrived in the letter box. I had to show my police ID at the post office and explain that I was house sitting and couldn't provide identification with my name and the house sitting address on it.
- Another time I arrived home at 2am to find the dog had shredded a toilet roll all over the lounge room floor. The home owner found it very amusing when I sent her the 'dog shaming' picture the following day of the dog sitting in the middle of it. Picture attached!
- A cat in South Hobart caught a bird and bought it inside on my birthday, before letting it go and it flying all around the house. That was the same time it snowed in Hobart, which was magical!
- A cat in Lenah Valley helped me out with studying by lying all over my books
- I took a chocolate Labrador to the Million Paws walk and ended up on the evening news (see photo!)
- I looked after a rainbow lorikeet in North Hobart
Would you recommend house sitting in Tasmania to others?
I would highly recommend house sitting to anyone who wants to meet new people and pets, save a few dollars and see this beautiful state!
Has house sitting been rewarding for you in other ways as well as saving money?

I have met some incredible people through house sitting. I have had several houses that I have looked after multiple times and they have referred me on to more opportunities.
I have house sat in Kingston, South Hobart, Tolmans Hill, North Hobart, Montagu Bay, Bellerive, Howrah, Tranmere, Oakdowns, Lauderdale, Geilston Bay, Glenorchy, Acton Park, Battery Point and West Moonah..... It has been fantastic! I have also met a lot of interesting people and made life long friends.
What have you been able to do with the money you have saved?

With the money I have saved through house sitting I have been able to save a deposit and recently purchased my first home all by myself. I have been disciplined and put away each week what I would have been paying in rent - it doesn't take long to build up!
How does it feel now to be living in your own home, do you think you'll miss the house sitting lifestyle?
I have been living in my house for a week now and for the moment it feels like a glorified house sit. I still have a few short house sits to complete before I officially retire, but yes I will miss aspects of meeting new and exciting pets. I will be looking for a suitable house sitters in years to come and the first place I will look will be House Sitting Tasmania!
Do you have any handy tips or pointers for future house sitters?
- Put yourself out there on the net, you don't know who is looking
- Make it clear how many hours you will be available to look after pets/house through out the day
- Be organised and prompt when communicating with house owners
- Always visit the house, meet the pets and be fully aware of what owners expect from you before committing to the house sit
- Some good ideas to ask about for your checklist:
- When is rubbish/bin empty day
- Where is the meter box
- Emergency contact details if something happens with the house (repairs, maintenance etc)
- What are preferred vet details
- Do you have spare house keys
- Questions around spare bed linen
- Always confirm the dates and times that home owners depart and return