And just like that…it's autumn!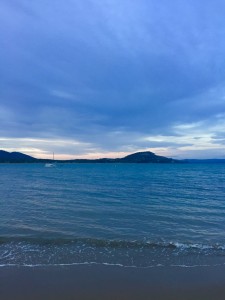 Wow...where did summer go? Though you'd think it was still summer, the sun is shining and the warm afternoons are still lingering. What a busy few months we have had! House Sitting Tasmania is still working hard behind the scenes writing and looking after the continuous trail of new members coming on board. The enquiries never stop and now the March long weekend is nearly upon us as well as Easter at the end of the month. If you are going away and looking for a house or pet sitter or thinking about becoming a house sitter, NOW is the time! Join House Sitting Tasmania today. All that you will pay is your membership fee to access our community and start connecting with home owners and house sitters. Membership starts at just $19 for 3 months, $39 for 6 months and $69 for 12 months. That's cheaper than most pet boarding fees per day! House sitting is free. Unlike pet or sitter agencies house sitters do not charge fees.
We are about to venture to New Town for the weekend after a short stay in Lauderdale this week. We both continue to be heavily booked this year and looking to settle in our own home hopefully by Christmas. More to follow, we are very excited to see the great number of members who are posting listings. Remember - posting a listing or profile with a good amount of information especially with images increases your chances to gain a house sitter or a house sitting assignment. If you have not posted your listing as yet, we recommend that you do - plenty of home owners and house sitters are waiting to hear from you!